Filters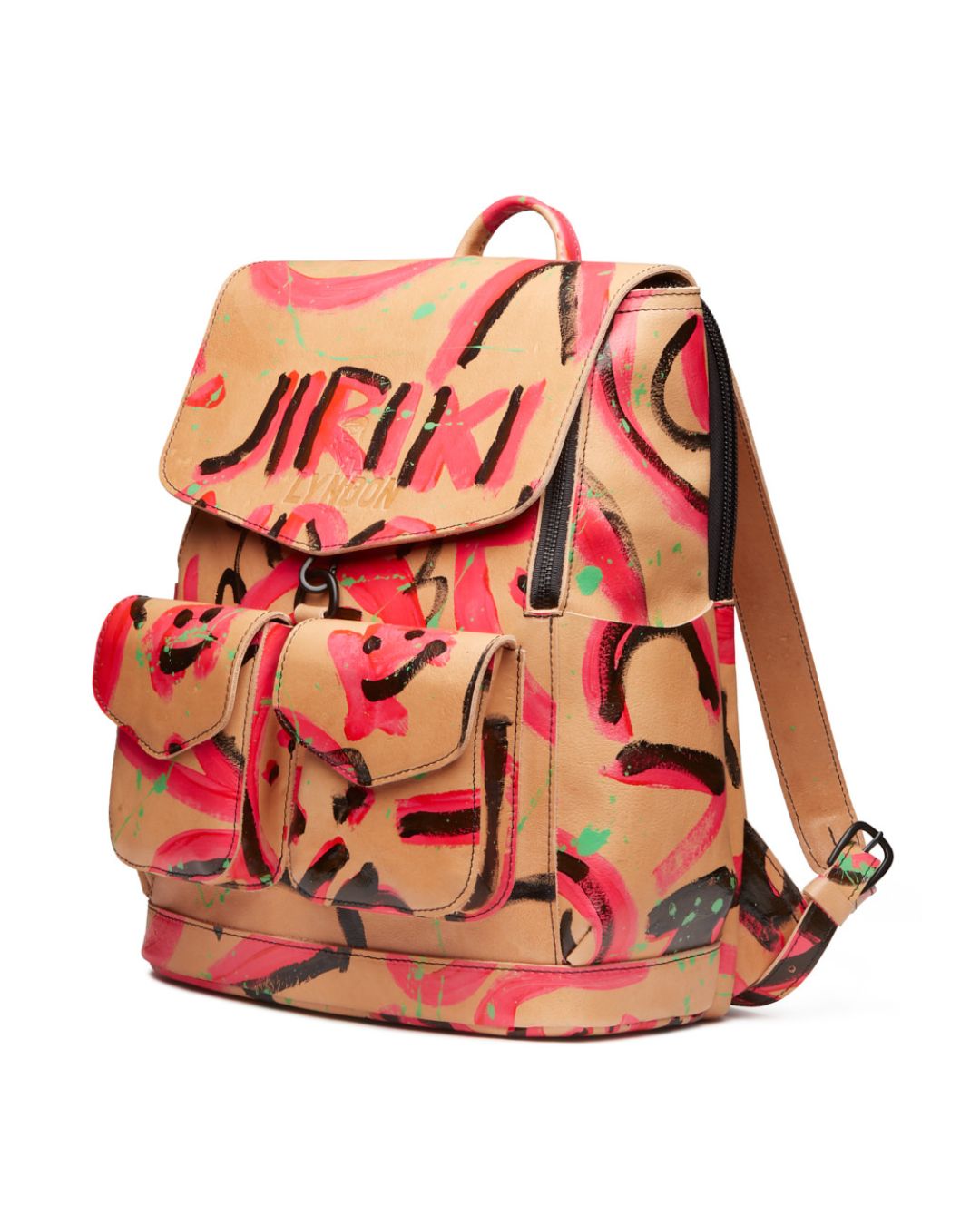 Handmade Leather Backpacks and Duffles
Discover a world of practicality, craftsmanship, and personal storytelling with our Handmade Leather Backpack. This creation isn't merely an accessory—it's a trusted ally for the everyday urban explorer, a symbol of your commitment to enduring quality, and an echo of your vibrant life's story.

Every element of our Handmade Leather Backpack communicates a tale of meticulous craftsmanship. It's a testament to the artisan's dedication, with each stitch and each detail ensuring a unique and exceptional product. This backpack is more than a functional item—it's a work of art, blending style and practicality to offer the perfect companion for your busy life.

Constructed from the highest quality leather, this backpack embodies a robust charm. It's designed to stand the test of time and the rigors of daily life, while its softness adds a grace that only the finest materials can deliver. The natural variations in the leather add a unique character to each backpack, making it as individual as its owner.

Our Handmade Leather Backpack is designed with modern practicality in mind. It's spacious enough to fit your laptop, personal essentials, and even a few unexpected items, yet compact enough to accompany you anywhere. The backpack features adjustable straps for a personalized fit and many compartments to keep your items organized and easy to find. Whether commuting to work, heading to a coffee shop, or exploring the city, this backpack is your steadfast companion.

But this backpack is more than a carrier of items—it's a silent observer of your life, a vessel that holds fragments of your world. Every item you place inside, from your laptop to your headphones, sketchbook, or favorite book, represents a piece of your life's puzzle.

Our Handmade Leather Backpack adapts to your evolving roles and needs. From the focused professional carrying important documents and tech gadgets to the enthusiastic traveler storing maps and memorabilia, it's your faithful companion. The backpack isn't just a utility—it's a confidant that shares your experiences and subtly enhances your style.

As time progresses, your Leather Backpack will bear the marks of your life's adventures. Every scratch, year, and thread will narrate a story uniquely yours. The backpack will grow with you, acquiring its character and mirroring your resilience, echoing your distinct personality.

Our Handmade Leather Backpack is a testament to the deep, intimate connection between a person and their items. It's a symbol of your journey, your strength, and your dynamic spirit. It's not just about carrying your belongings; it's about carrying your world, your memories, and a piece of your identity.

Invest in our Handmade Leather Backpack, and carry a piece of art that complements your story. Experience the harmonious blend of craftsmanship, style, and personal connection. This is more than a purchase; it's an invitation to explore the extraordinary significance of the everyday. Welcome this intimate companion into your life and let it amplify your journey with its timeless elegance and unparalleled quality. Order now, and embrace the extraordinary connection of owning a piece of artisanal beauty.